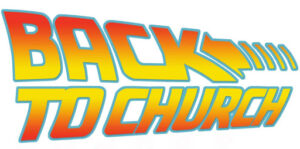 COVID-19 "BACK TO CHURCH" POLICIES
It Is Time To Get Back To Church!
We are so excited to gather again with you in person! For the safety of all please remember we must comply with CDC guidelines.
Your Attendance implies that you understand and agree that risks are involved in returning to worship, have not had known contact with anyone with a confirmed COVID-19 diagnosis in the past 14 days, you are not ill in any way and you agree to comply with requested guidelines.
We ask that you not attend if you are at-risk due to age or a compromised immune system

.
All services will continue to be live-streamed for those who cannot attend in person.
We will require that you wear a mask.
Upon entering and exiting the building, we are asking that you wear a mask. Once you are seated in service you may leave your mask on or take it off since we are practicing social distancing. Please bring your own mask.
We ask that you use the restroom only if you must.
Please use the restroom before coming to church as access will be limited to a specific number at a time. Bathroom surfaces will be disinfected periodically throughout the day.
We ask that you refrain from handshakes, hugs, hi-fives and other forms of personal contact.
We understand that this will be very difficult, but it will show we are serious about adhering to recommended guidelines.
We will disinfect the church between services.
Children's Ministry will be held in the fellowship hall during our

regular service times
Fusion Youth will be held in the Fellowship Hall Basement on

Wednesdays

.
Please be patient with us as we navigate this uncharted territory in this unprecedented season!
We are so grateful for you, your cooperation, and your prayers!